---
With the change in weather, there also comes a change in your skincare routine. As we enter September, we suggest a few ways to refresh your skincare routine. In addition to receiving the best care for your skin at The Seiff Center, we also empower you to become an expert in your skin's care. 
MEGAPEEL
If you spent your summer at the beach, jump start your fall skin with a laser treatment.  the MEGAPEEL helps remove sun spots, reduce hyperpigmentation and even help get rid of acne and rosacea symptoms.
Focus on Hydration
While drinking water is always a good idea, we're also talking about hydrating the skin! As things cool down, it's important to make sure that the dry air doesn't dry out your skin. We will work with you to find a moisturizer for your skin type. A great formula will create a barrier between your skin and the weather to protect from the elements. Additionally, it will lock in moisture which evaporates easily when the temperature drops.
FAVORITE SKINCARE for FALL: Designed for both moderate and severe signs of aging, Firming Serum features a ZO-exclusive complex that works synergistically with the skin's natural regeneration functions to support healthy renewal for tighter, firmer-looking skin. Add this anti-aging hero to any ZO® protocol to reinforce damaged, post-summer skin.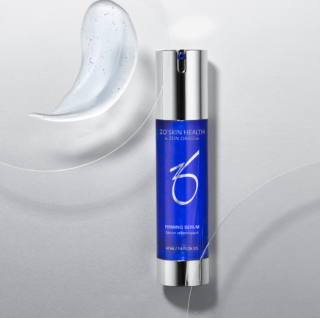 Stock Up on Vitamin C 
A lack of vitamin C and other critical antioxidants in your routine can leave your skin looking dull and lifeless. In the fall specifically, incorporating powerful antioxidants can prevent (and even help to repair) damage from environmental stressors.
When vitamin C is used topically the skin accelerates the production of collagen and elastin, preventing premature aging and leaving skin looking refreshed and plump. The use of vitamin C topically can even help to reduce hyperpigmentation due to property in it that slows down the skin's melanin production which produces discoloration.
Upgrade your routine with SEIFF CENTER Vitamin C Serum. This office favorite addresses the appearance of stubborn discoloration. The result is smooth, even skin.
We're here to help you find the best solution for your skin, and we know that means a tailored approach. For a comprehensive consultation about how you can glow this year give us a call to set up an appointment in our Lewes or Dover Medispa 302-678-3443.
---