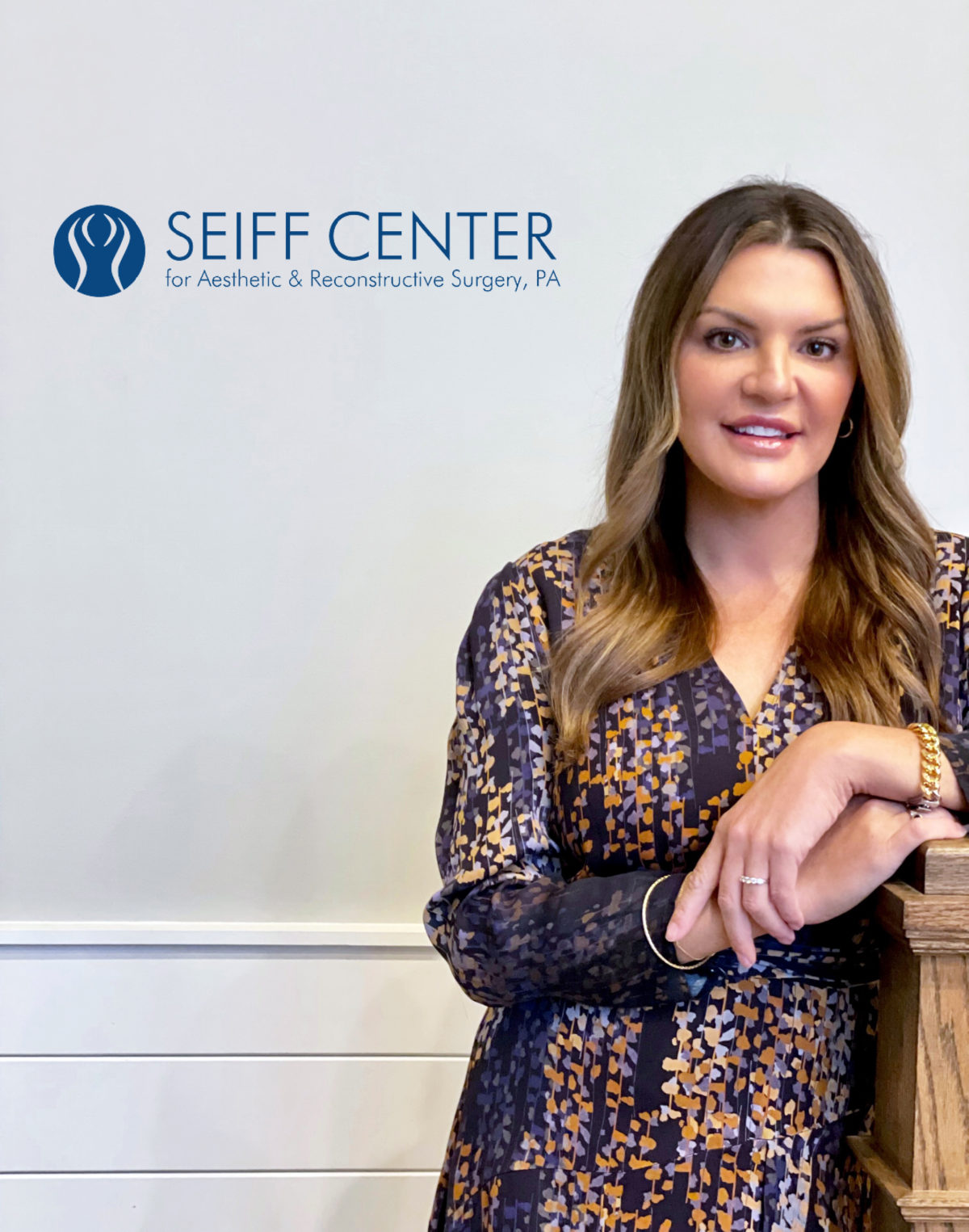 Welcome Tiffany Bodis to The Seiff Center! Tiffany is a Registered Nurse and Certified Aesthetic Nurse Specialist. After many years working in the Plastic Surgical field as a Medical Aesthetician, Tiffany got her nursing degree specifically with the goal to become a Master Injector. She has spent the past 5 years passionately studying with top Plastic Surgeons.
Tiffany will be in the Lewes Office on Wednesdays and Thursdays for injectables.
BOTOX®: The primary cause of issues like crow's feet and frown lines are the repeated muscle contractions from squinting and yes, you guessed it, frowning. As these contractions continue over the years, the effects will start to be displayed and then increase.
BOTOX® injections target the specific facial expression muscles within these problem areas. It then chemically blocks the impulses to the muscle from the nerve, resulting in the relaxation of the muscle and preventing it from contracting. In short, when injected into the area, the formula will temporarily reduce muscle activity.
After the session, the skin is smoother and lines are softer, while at the same time, any untreated muscles continue to contract in a normal fashion. This method allows your facial expression as well as your sensation to be genuinely unchanged. As time progresses, you will begin to notice a visible smoothing of your crow's feet and frown lines.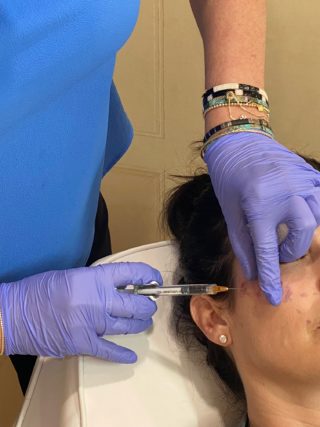 All the filler without all the bruising. This beautiful patient is getting her cheekbones filled with a cannula at our Medispa in Lewes, Delaware. Cannula insertion is an advanced technique used to deliver filler without the telltale signs like bruising and swelling. This technique is much less traumatic to the skin, which equals less pain!