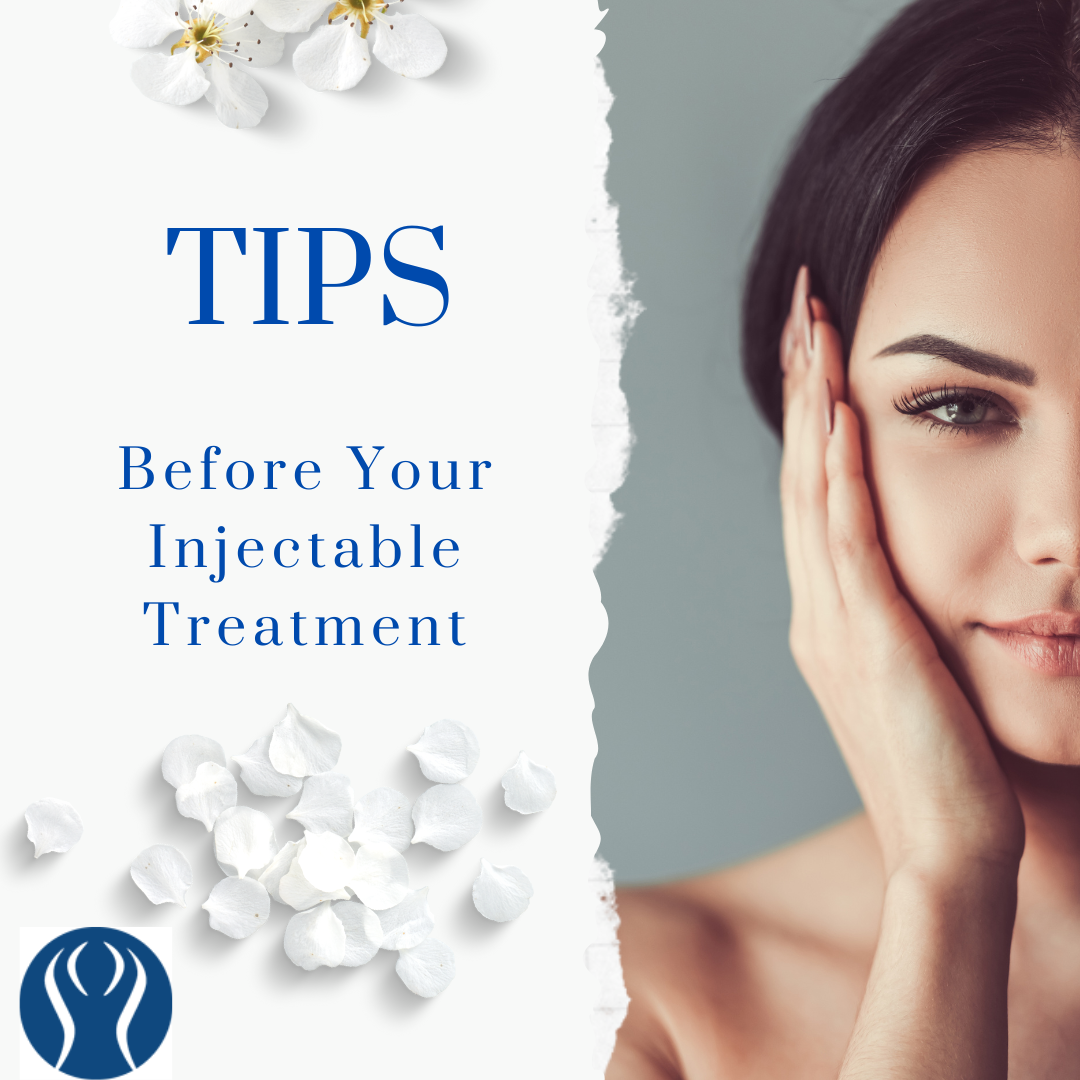 A few TIPS from The Seiff Center for getting the most out of your injectable procedure!
DO Educate and Prepare Yourself Before Getting Dermal Fillers
Whether or not you are just starting to think about cosmetic injectables, or you have already made the decision to get dermal fillers, you should prepare yourself before you go in for a consultation or procedure. There is a lot of information on cosmetic dermatology out there and a lot of it is important to consider. If you feel overwhelmed by the amount of information available, our team is here to help.
Only get fillers from a qualified and experienced injector. Everyone ages differently and everyone's face is different. It takes time and training for a person to know the right amount of filler to use and exactly where it should be injected for the best individual results.
Research the different types of fillers available so you can have an informed discussion during your consultation.
If you have a history of facial cold sores, then needle punctures can increase the chances of an outbreak. Talk to your provider about the risks.
Suggest waiting two weeks to getting filler prior to or after Covid Vaccinations.
If taking antibiotics — fillers (especially lips) should be avoided until after antibiotics are completed and infection is cleared up.
Pregnant and breastfeeding women should not get dermal fillers.
People with allergies to ingredients in the fillers should not get them either, so be sure you ask about the ingredients and share concerns with your provider.
DON'T Take Over the Counter Pain Killers Before the Procedure
You should discontinue use of any over-the-counter pain relievers at least a week before you get dermal fillers. Blood-thinning drugs like ibuprofen (Advil & Motrin), aspirin, and Aleve can increase the chances of bleeding, bruising, and complications during and after the injections.
DO Follow Instructions about Skincare and Supplements Prior to the Injections
Don't wax, tweeze, bleach, or use hair removal products on the treatment area for at least two days before the treatment.
Do not use topical products for at least two days before the procedure. Treatments to avoid include Retinol, Retin-A, Retinoids, glycolic acid, and anything labeled "anti-aging"
DON'T Drink Alcohol for at Least 48-72 Hours Before the Procedure
Just like over-the-counter pain relievers, alcohol has a blood-thinning effect. This can lead to bruising and inflammation. It's also a good idea not to drink for a day or so after the procedure to avoid inflammation and possible dehydration.
DO Follow Aftercare Instructions
Follow instructions given to you by your injector about ointments, like an Arnica ointment, to take care of the skin and reduce bruising after the appointment.
Ask your injector about icing the treatment area off and on throughout the day. Often, it is a recommended part of aftercare, but some treatments are best left without it.
Don't exercise for a few days after you get the injections. You will probably feel fine and able to exercise, but the increase in blood flow and movement can "nudge" the fillers out of place.
Don't touch, massage, or rub the area treated to avoid moving the fillers out of place. Wait at least 24 hours to put any kind of pressure on the affected skin.
Don't expose yourself to direct sunlight for at least 24-48 hours after the injections. The skin will be sensitive and sun exposure, especially if you get a sunburn, can cause damage.
Staying hydrated will not only help you feel good overall, but fillers respond better to a hydrated body.
The Seiff Center Team is experienced in both medical and cosmetic dermatology and plastic surgery. If you are looking for a qualified professional to perform a procedure like dermal filler injections, look no further. Call us today  302-678-3443 to set up an appointment in our Lewes or Dover Medispa. Please follow us on social media for monthly special offers!