---
As we bid farewell to the warm embrace of summer and welcome the crispness of fall, it's the perfect time to embark on a skincare journey that revitalizes and rejuvenates. At The Seiff Center, we're proud to introduce you to our esteemed skincare specialists—Tania and Carolyn—and our highly regarded injector, Bebe. With their expertise and your desire for radiant, healthy skin, fall becomes the season of transformation.
Meet Our Skincare Specialists: Tania: Your Skin's Best Friend 🌟
Tania's passion for skincare is contagious, and her dedication to helping you achieve your skin goals is unparalleled. With years of experience and a deep understanding of skin biology, Tania customizes skincare routines that bring out the best in your complexion. Whether you're battling fine lines, acne, or sun damage, Tania has the knowledge and skill to guide you towards radiant results.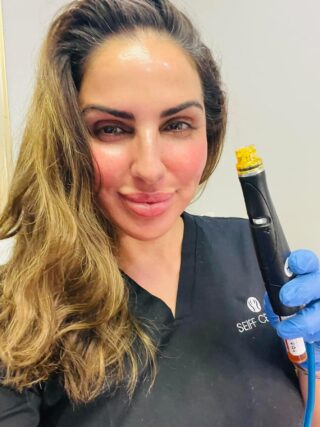 Originally from Portugal, Tania and her family moved to Long Island, New York at the age of seven. After graduating from the New York Institute of Beauty in 2010, she moved to Delaware with her husband to start a family.  Now with over 10 years of experience in the medical aesthetic field, Tania strives to make a positive change in her clients' lives.
Carolyn: The Glow Guru
Carolyn's expertise lies in revealing your skin's natural radiance. She specializes in holistic approaches that encompass not only skincare but also overall well-being. Her gentle touch and deep knowledge of botanical ingredients will leave you feeling refreshed, renewed, and glowing from the inside out. Carolyn's holistic approach is a breath of fresh air for those seeking harmony between their inner and outer beauty.
Carolyn Benton is a Delaware native.  She was born at Beebe Hospital in Lewes, and was raised in Bethany Beach.  She remained local to grow her roots in skincare, working full time at the Seiff Center. Carolyn completed her education at Delaware Learning Institute of Cosmetology to become a licensed esthetician and then ventured to the National Laser Institute in Scottsdale, AZ to achieve her certification to become a cosmetic laser technician.
Rave Reviews for Bebe!  When it comes to injectables, Bebe is our star. Her artistic eye and precise technique have earned her rave reviews from our clients. Whether you're considering Botox, Juvederm, or other injectable treatments, Bebe's expertise ensures natural-looking results that enhance your features. Trust her to bring out your best self, one injection at a time. Beatrice Gaynor, better known as  "Bebe," is a Family Nurse Practitioner (NP) with over 25 years of experience as a NP and over 30 years of experience as a Registered Nurse in Delaware.  Bebe was born and raised in Pennsylvania.  While she attended the University of Delaware (UD) for her undergraduate degree she met her husband and hasn't left Delaware since (well she does travel).  After earning a Bachelor's of Science in Nursing from UD she earned her Masters of Science in Nursing from Wilmington University.  She later earned a Doctor of Philosophy in Nursing Science from UD and is a UD Assistant Professor where she teaches NP students and conducts research.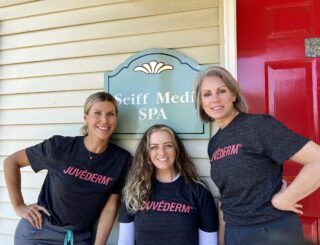 Fall: The Season of Peels:
Fall is often referred to as the "peel season," and for good reason. The cooler temperatures and reduced sun exposure make it the ideal time to indulge in chemical peels that rejuvenate your skin. Our experts at The Seiff Center are well-versed in peel treatments, and they'll choose the perfect option to address your specific concerns, whether it's dullness, pigmentation, or texture.
Personalized Skincare Routines:
At The Seiff Center, we understand that no two skin types are the same. That's why we offer personalized skincare routines tailored to your unique needs and goals. Let our experts curate a regimen that combines the right products and treatments to bring out your skin's natural beauty.
Your Journey to Radiance Begins:
This fall, embark on a skincare journey that celebrates your inner and outer beauty. With the guidance of our skincare specialists and the artistry of Bebe, you can embrace the season of transformation with confidence. Trust The Seiff Center to be your partner on this path to radiant, healthy skin.
---